Have you Heard the Delish News?! The 26th Annual Original Lobster Festival Returns to SoCal Sept. 9-11, 2022!
SoCal's largest lobster festival with Live Maine Lobster (flown in daily) then steamed in the world's largest cookers is coming to town!
There will be live music, free souvenir ephoto, DJ and dance instructions, in addition to their infamous Signature Feast there is a food court with all kinds of tasty eats like Lobster Egg Rolls, Lobster Wontons, Lobster Roll/Lobster Crunchy Roll, Lobster On-A-Stick, Lobster Fried Rice, Grilled Lobster and MORE, carnival rides and games, El Baston del Rey complimentary tastings, kid's stage - magic illusion show and more.
Here are some deets on the event and how to purchase tickets!
Free parking... Located at the spacious green Fountain Valley Sports Park (next to Huntington Beach) 16400 Brookhurst St. Fountain Valley, CA 92708 (Brookhurst and Heil Ave.).
If you're just looking to wander the festival grounds and hit up the different food vendors to satisfy your lobster cravings, get tickets just for general admission only. But if you're ready to unleash your inner lobster-feasting beast, get one of the signature mouth-watering meal packages, which includes either general admission or VIP admission into the festival. You can always add on an additional meal a la carte or get something delicious from the food vendors if you're still hungry afterward.
Children 12 and under are FREE (carnival rides and games, food, drinks, and VIP Lounge are not included).
Carnival Rides and Games
12 Carnival Rides for Adults and Kids. Also, exciting midway carnival games. Unlimited ride wristbands are good for one full day of unlimited carnival rides. Each wristband is only good for one person. You can purchase your unlimited ride wristbands and/or single ride tickets at the Carnival Ticket Booth onsite anytime during event hours.
Cliffhanger, Hurricane, Ferris Wheel, Round Up, Tornado, California Wave Slide, Crazy Plane, Dragon Wagon, Elephants. Cars, Cycles, and Merry Go Round.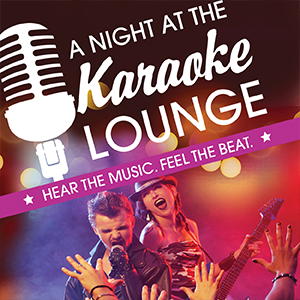 Karaoke Lounge (Fri. & Sat.) — SING WITH A LIVE BAND!
FRIDAY AND SATURDAY NIGHT 7-10PM on the Second Stage. Included in general admission.

Join the fun center stage and become the lead singer of a rocking live band! Live band karaoke features a live band and custom scrolling karaoke tracks for you and your friends to sing along with the band. Choose from a wide selection of songs. Every song is presented with high-quality scrolling lyrics displayed on video backgrounds and stage props are included to dress up in. Everybody should be a rockstar once in their life so come join us and experience a new twist on karaoke.
So much more... click
here
for tickets and daily details.